International English Language Testing System
IELTS
IELTS, is designed to evaluate the language proficiency of candidates (Non native speakers) who aspire to study or work in English speaking countries. It is the world"s proven English test .Over 1.4 million candidates take the test each year to start their journeys into international education and employment.
It is recognised by over 6,000 organisations worldwide, including universities, employers, professional bodies, immigration authorities and other government authorities. For a list of organisations that approve IELTS scores, visit - www.bandscore.ielts.org
The level of the test
IELTS is designed to measure English language skills at all levels. There is no pass or fail in IELTS. Results are based on individual performance and are reported as band score on a scale from 1-9.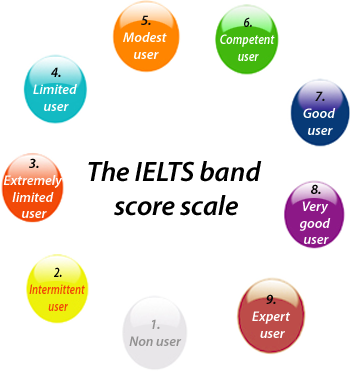 Test Format
Accessible and convenient
IELTS is offered up to four times a month in more than 125 countries. Tests are usually on Saturday or Thursdays. A list of all IELTS test centres across the globe is available at - www.ielts.org
Test results
Candidate will receive a Test Report form which reports a score for each of the four skills -listening, reading, writing and speaking as well as an overall band score. Results are issued 13 days after the test. At some test centers candidates may collect their results on 13th day, at others results are mailed on the 13th day. Test centres are not permitted to give results over the phone or by fax or email.
Enquiries on Results
If a candidate is unhappy with his test result, he can apply for re-mark at the centre where you took the test. One must make the application no later than six weeks after the test date .You can choose which test components are re-marked. There is a fee for this service which will be refunded if your score on any component is increased. It takes 6-8 weeks to complete.
Re - taking IELTS
There are no restrictions on re-taking IELTS. If you do not get the result you wanted, you can register for another test as soon as you feel you are ready to do so. Please note that your score is unlikely to increase unless you make a significant effort to improve your English before re -taking the test.
Test Format and Structure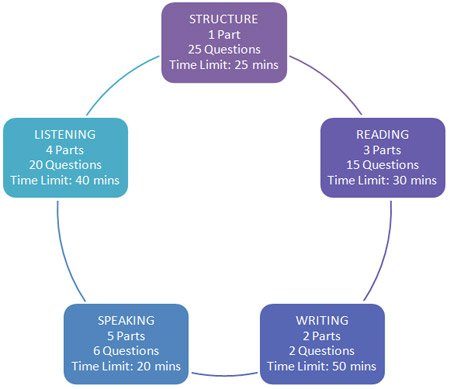 IELTS consists of four modules
Score Description
9 - Expert user - Fully operational command over language, no mistakes at all and possess high level of accuracy. Can handle complex situation with complete understanding.
8 - Very good user - Desirable operational command over language, occasional unsystematic inaccuracies
7 - Good user - Posseess operational command over language, occasional inaccuracies and inappropriacies.
6 - Competent user - Effective command of the language, some inaccuracies and misunderstandings, can handle language in familiar situations.
5 - Modest user - Restricted command over language, many mistakes, can handle only basic situations.
HOW TO PREPARE (Techniques and Suggestions)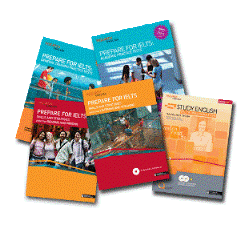 IELTS consists of four modules